CNC metal mould machine is a type of computer numberical controlled machine tool for fine metal engraving and milling. On the basis of the metal CNC engraving machine, the power of the spindle and the servo motor is increased, and the machine body can withstand the force, while maintaining the high speed of the spindle, and more importantly, the accuracy is high. It is generally considered to be a CNC mould machine that uses small tools, high power and high-speed spindle motors.
Features
1. The machine body structure is made of cast iron, which has good rigidity and is not easy to deform, which ensures the stability of the machine.
2. Adopting a well-known brand of water-cooled brushless spindle, low noise, strong cutting ability, to ensure long-term work.
3. DSP control system is a very popular CNC controller.
4. Heavy load, no deformation, imported double nut screws to ensure the speed of engraving. Adopt Taiwan high precision linear guide. Taiwan imported high-quality linear guides have a life ten times longer than circular guides, and are stable and not easily deformed.
5. Imported high-precision ball screw clearance, stable movement, to ensure the high precision of the machine tool.
6. Using high-speed water-cooled motor, constant power, large torque, strong cutting force, high frequency, and long life.
7. Good compatibility: Compatible with software CAD/CAM, such as Type3/ArtCAM/JDPaint, and more.
8. Work continuously for a long time.
9. It has the function of re-engraving after stopping, and can recover from power failure.
10. The unique way to save the zero point.
Applications
The CNC metal mould machine is mainly used to engrave various metal molds, steel molds, blister molds, hot stamping molds, aluminum molds, shoe molds, iron molds, copper work, watches, glasses, electronic fixtures, hand plates, insulating materials, and mobile phone cases. It is suitable for three-dimensional machining on metal surfaces, as well as for engraving and milling of precision parts.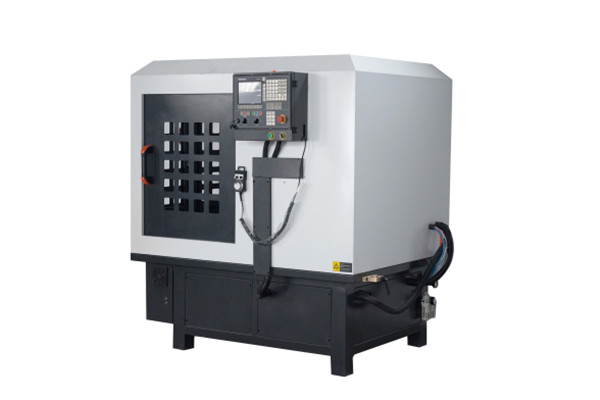 ---
Post time: Sep-13-2021