ATC cnc router with linear auto tool changer 12 tools, can choose 10 tools, 8 tools, 6 tools etc.
Well-known 9.0KW HSD ATC spindle, strong cutting ability, low noise, long working time. Other configuration including Taiwan LNC control system, Japan yaskawa servo motor, Taiwan Detal inverter, HIWIN guide rail, Helical rack etc.
Solid wave board process,door of cabinet,wooden door,artistic wooden door ,no-paint door,avoid wind,process of the artistic window,shoes cleaning machine,the cabinet of the playing machine and the board, mahjong table,computer table , as well as other non-metal and soft metal applications.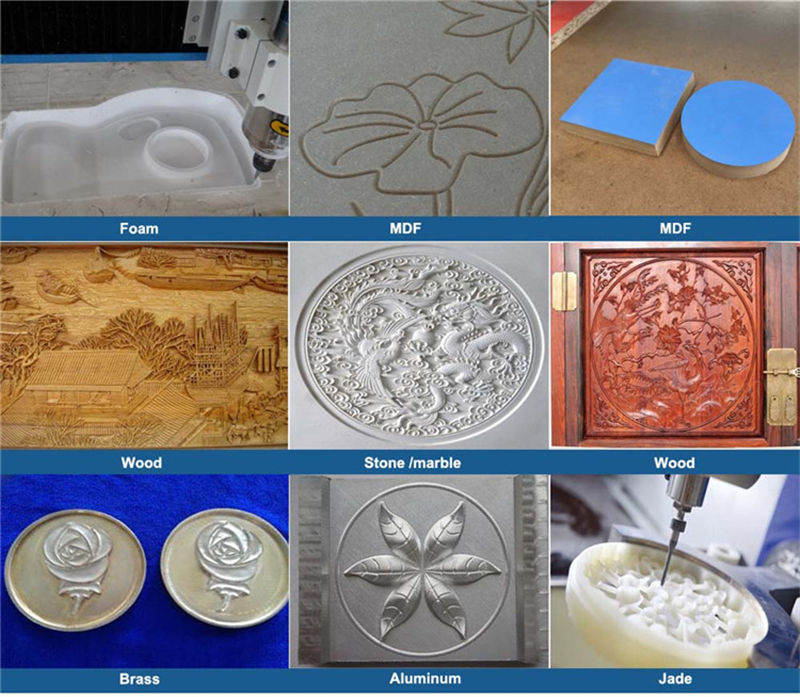 Woodworking Industry: CNC router can be used for solid wood furniture, mahogany furniture, MDF paint doors, solid wood doors, composite doors, cupboard doors and windows, beside cabinets, folding screen etc.
The advertising Industry: CNC router can engrave all kinds of signage, logo products, trademarks, nameplates, badges, decorative gift, embossed
Medals, certificates, souvenirs, photo frames, furniture decoration, PVC plates, PCB boards(drilling and engraving), Double color boards, acrylic etc.
Artwork Industry: In the wood, bamboo, organic board, double color plate, crystal and other materials on a variety of exquisite patterns and text engraving.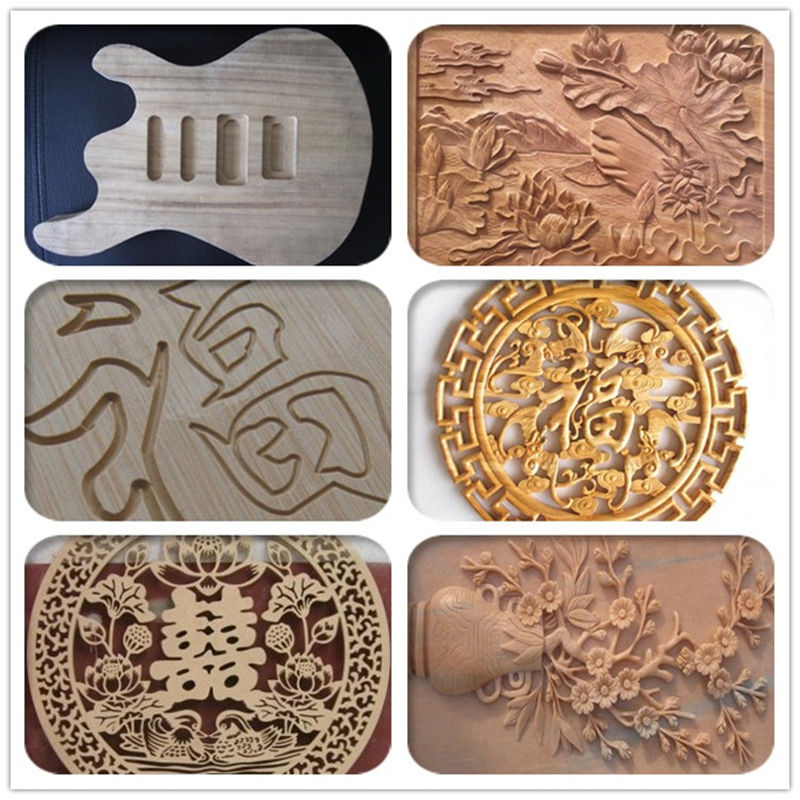 It is suitable for engraving,milling and drilling compactly all sorts of materials
such as steel,copper,aluminum and plastics.
Widely apply to automotive,injection mould,ironware mould and engrave mould industries.
Especially designed for engraving and milling molds,eyeglasses, watch,panel,badge,brand,graphics and words of three-dimensional and outside surface's sleeking of large size.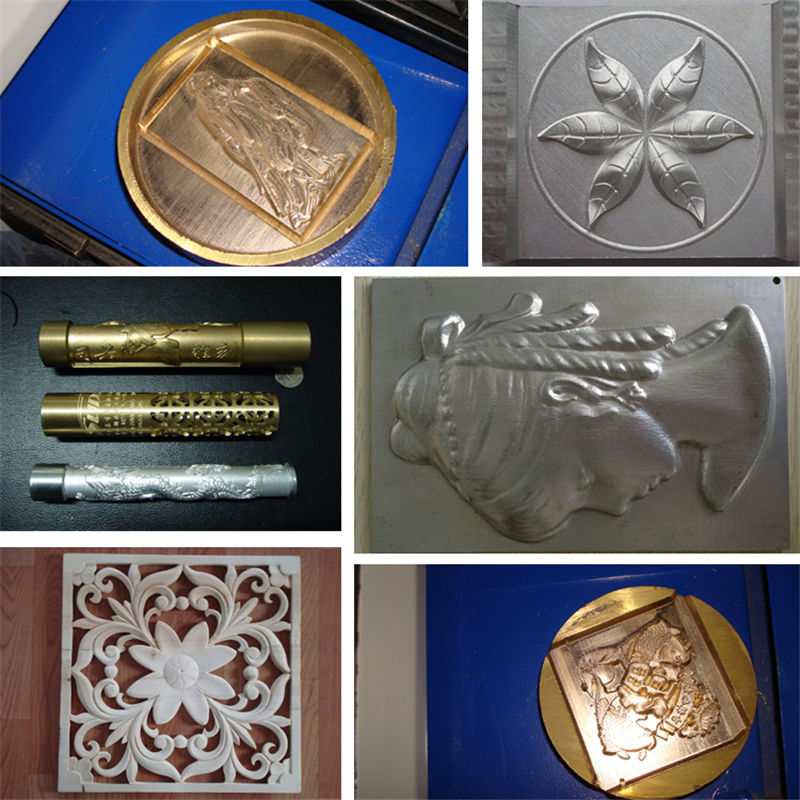 Wood lathe is a device that can create items such as stairway posts,designs on wood,and more.
A CNC wood lathe is operated by a panel which is controlled by the user.
Lathe machine is designed for cylindrical or conoid workpieces, for example pillar, banister, chair legs,etc.
All lathes work the same way.USB access device,turning garland, a molding.single axis, double blades,2 pieces blade cutters.
For the production of solid wood furniture, solid wood staircase, wood columns, solid wood floor racks, wood decorative, wood crafts,
such as rotating working pieces machining. Applies to furniture, staircases, decorative, wooden crafts manufacturing factory, etc.
The final products include various cylindrical working pieces, bowl shape, tubular shape and vehicle wood crafts, such as various staircase column, Roman column, general column, tables or chairs legs, washstand, wooden vase, wooden table, baseball bat, car wooden furniture, children' s bed column, etc.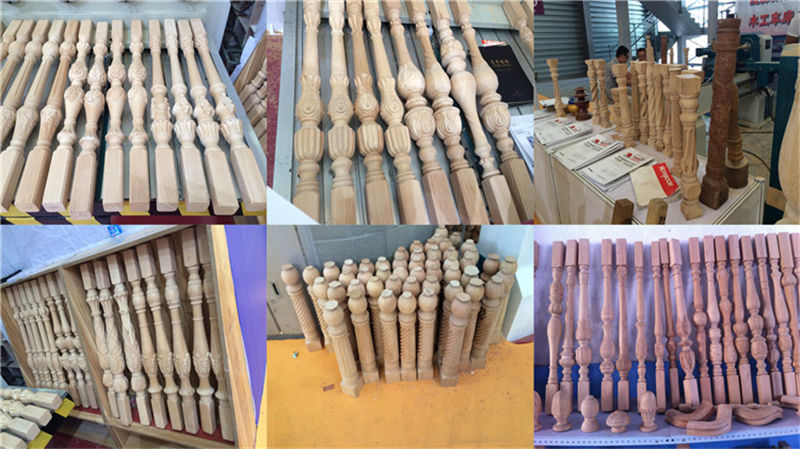 Widely used in the industries as aerospace, agricultural machinery, construction machinery, railway manufacturing, elevator manufacturing, special construction vehicle, tool manufacturing, oil machinery manufacturing, food machinery, decorated advertizing, foreign processing serviceand all kinds industries related to mechanical manufacturing.
For iron, aluminum, galvanized sheet, white sheet, titanium plate and other metal plates.
Processing shells of machinery and electronic products, advertising signs, crafts, iron garden, car manufacture, boat building, electrical accessories, board cutting.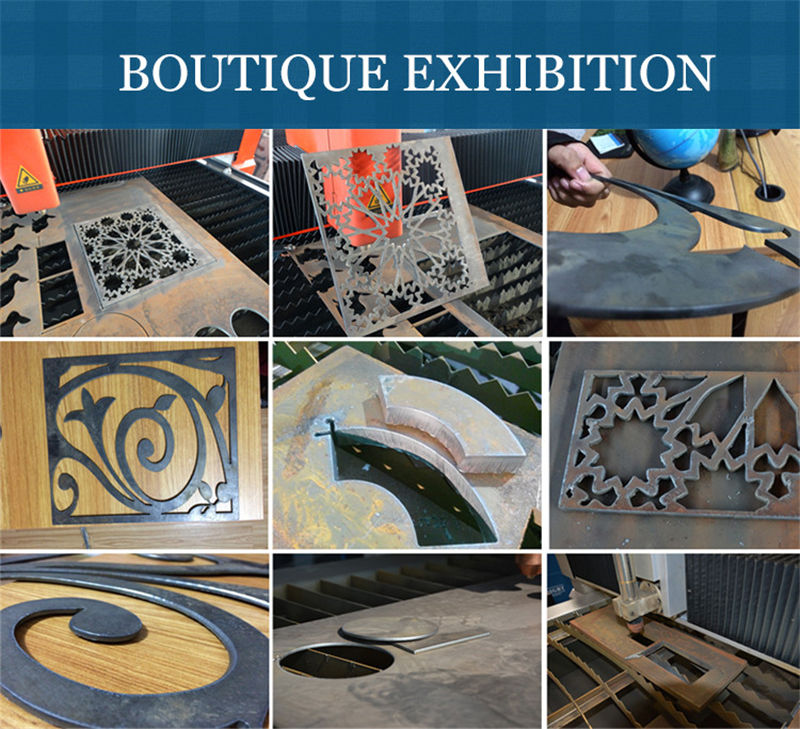 Fiber Laser Cutting Equipment is suitable for metal cutting with Stainless Steel Sheet, Mild Steel Plate, Carbon Steel Sheet, Alloy Steel Plate, Spring Steel Sheet, Iron Plate, Galvanized Iron, Galvanized Sheet, Aluminum Plate, Copper Sheet, Brass Sheet, Bronze Plate, Gold Plate, Silver Plate, Titanium Plate, Metal Sheet, Metal Plate, Tubes and Pipes, etc
Fiber Laser Cutting Machines are widely used in manufacturing Billboard, Advertising, Signs, Signage, Metal Letters, LED Letters, Kitchen Ware, Advertising Letters, Sheet Metal Processing, Metals Components and Parts, Ironware, Chassis, Racks & Cabinets Processing, Metal Crafts, Metal Art Ware, Elevator Panel Cutting, Hardware, Auto Parts, Glasses Frame, Electronic Parts, Nameplates,etc.